I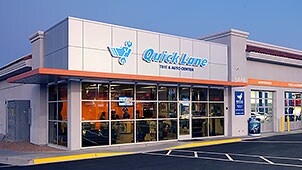 s Your Vehicle Ready for Quick Lane®

 

at Ford Lincoln Fairfield?
No appointment necessary, just drive on in!
Quick Lane
®
Tire & Auto Center provides all the services your car, van, SUV or truck needs most. All our services are performed by factory-trained and certified technicians, and according to your schedule. You'll never need an appointment and you'll get the service you need while you wait, even on evenings and weekends. We'll take care of any make or model, using quality parts from trusted brands like Motorcraft
®
and name-brand tires from companies like Goodyear, Continental Tire, Michelin and more.
SERVICES AVAILABLE FOR ANY MAKE OR MODEL VEHICLE INCLUDING:
       - oil changes
       - tires
       - brakes
       - alignments
       - fluids
  - belts
  - hoses
  - shocks
  - struts
  - and more
TIRESTire Buying, Care & Maintenance at Quick Lane®

 

Tire & Auto Center

When you purchase tire(s), the following services are typically included:*
Tire inspection for proper inflation and wear
Tire rotation
New-tire installation
Tire mounting and balancing
Disposal fee*
State taxes*
Our factory-trained experts know all the ins and outs when it comes to your tires and have the right replacements on hand, based on your requirements. They can also help you get the most out of your tires with simple maintenance tips.
*There may be additional charges. Be sure to ask your Quick Lane® Tire & Auto Center representative to explain items on your statement.
**Requires presentation of competitor's current price ad/offer on exact tire sold by Quick Lane® Tire & Auto Center within 30 days of purchase. See Quick Lane® Tire & Auto Center Manager for details through 12/31/18.
OIL CHANGE SERVICE
Good choice: Oil & Filter Change
Quick Lane® Tire & Auto Center uses premium-quality Motorcraft® Synthetic Blend Oil with specially designed performance additives. It helps minimize damage-causing deposits, rust and corrosion and provides excellent wear protection.
Better choice: The Works Fuel Saver Package
With The Works, you get an oil change and a whole lot more, including a tire rotation, brake inspection, battery test and a Vehicle Check-Up Report to help you monitor your vehicle's maintenance.
Best choice: Vehicle-Specific Scheduled Maintenance
There is no better way to take care of your vehicle than to follow the recommendations in your vehicle's maintenance schedule, found in your owner guide and available on quicklane.com for certain vehicles. Whether it's an oil change, spark plug replacement, engine coolant flush or anything else, Quick Lane® Tire & Auto Center can take care of it all while you wait.
BRAKES
Your brakes are your vehicle's most important safety feature, but just because they're stopping your vehicle doesn't mean they're working their best. In order to stop your car or truck safely, brakes are designed to slowly wear as you use them. That's why regular maintenance of your brake system is so important. 

BATTERY TESTING
If you're not sure whether your battery is worn out, stop by your local Quick Lane® Tire & Auto Center for a battery test. We'll see if it's ready for another season.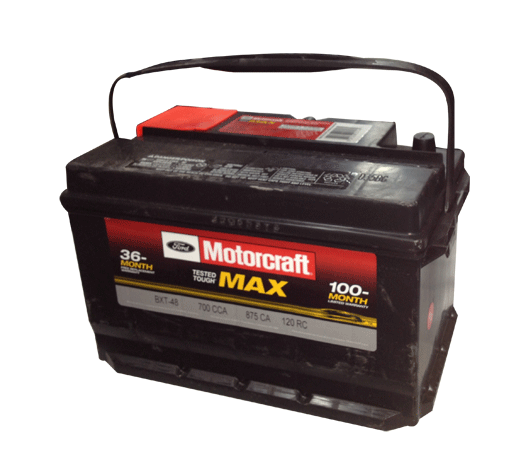 Quick Lane® Tire & Auto Center carries car batteries that are:
Manufactured to the highest quality standards and latest technologies in design and engineering
High quality at competitive prices
Have excellent warranty coverage


COOLING SYSTEM
Warm weather can take a toll on your vehicle, and a malfunctioning cooling system can lead to overheating and damage to your radiator. 

What's included?
Check hoses for damage and leaks
Monitor operating temperatures
BELTS AND HOSES
Worn-out or broken belts and hoses are some of the most commonly overlooked causes of disabled vehicles. 
What's included?
Inspect belts for wear and cracks
Test for correct belt tension
Check hoses for leaks and cracks
Pinch-test of hoses