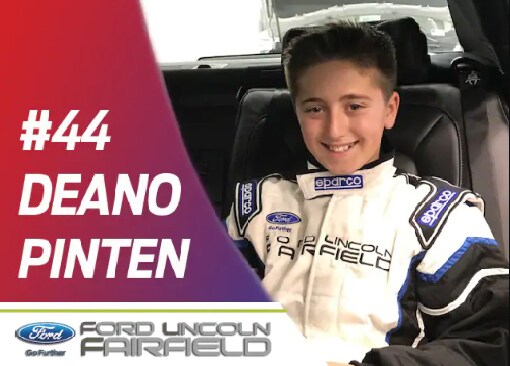 Deano Pinten is a young racer that just finished burning rubber all around town, winning, getting really fast lap times and proudly showing his love for Ford Lincoln Fairfield!
WHO IS DEANO PINTEN?
Dean Bruno Pinten "Deano"
Born September 12th, 2005 in Burlingame, California.
At age 7, Deano started driving karts at K1 speed where he quickly started setting fast times and winning races. After a few seasons of driving indoor karts he wanted to take the next step up in speed and was introduced to outdoor sprint karts. Deano won the first race he ever entered in Stockton, CA in 2016 against the reigning home track champion. He made incredible passes at the start of the race in both heats then never looked back when he made it to the front. He managed to podium or win at nearly every sprint kart race he's ever entered against some of the best junior drivers in the country. Deano continues to drive sprint karts to this day for physical fitness training & driver development.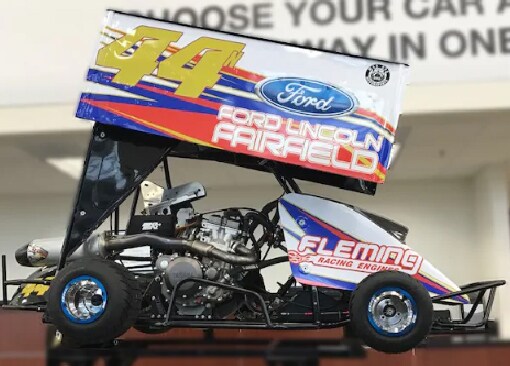 Deano's new competition focus is set on Outlaw karting. Outlaw karting is currently the fastest growing form of racing across the country. Rapid growth is being seen in Northern California due to NASCAR's Kyle Larson's success graduating from Northern California Outlaw kart racing to sprint cars before doing NASCAR.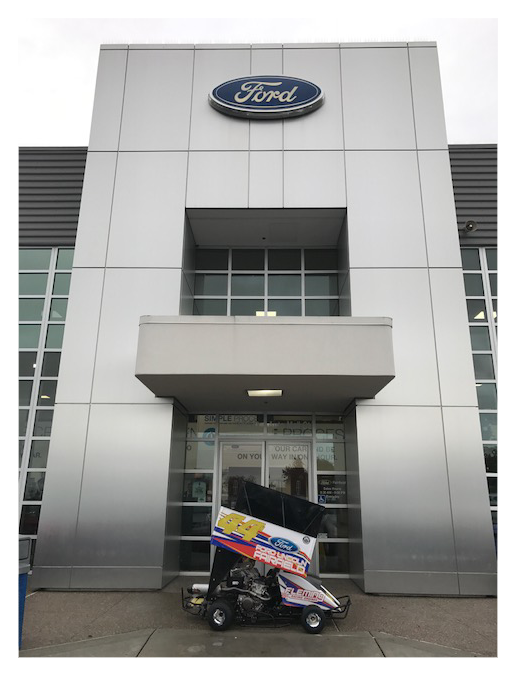 Deano turns laps with his outlaw kart around his personal track at his home in Vacaville, California to prepare him for racing at Dixon speedway & Cycleland in Oriville, CA in 2018. Cycleland speedway averages 100+ kart entries at the "home track of Kyle Larson." Deano will be competing against the best young racers in the country very soon.
Deano maintains A's & B's in school, loves to play soccer when he's not racing, loves everything cars and lights up the room with his smile and personality.
Check out Deano rip it on the track.

3:15 green flag
3:20 - 5:45 the come back group 1
7:45 - end several more passes.
Deano started in 6th for this race, got wrecked at the start, kept his head in the game and  set the fast lap coming back through traffic!
Make an Inquiry
* Indicates a required field
Hours
Monday

8:30am-9pm

Tuesday

8:30am-9pm

Wednesday

8:30am-9pm

Thursday

8:30am-9pm

Friday

8:30am-9pm

Saturday

8:30am-9pm

Sunday

8:30am-9pm